Microdermabrasion System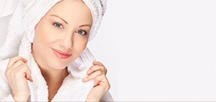 Microdermabrasion is a controlled process of minute crystals abrading the epidermis to remove the top layer of dead and dormant cells. A Smart Peel exfoliation is more controllable than acid peels producing a smooth uniform result without traumatizing the skin.
---
Microdermabrasion + 3-in-1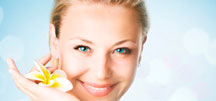 The Smart Peel Spa system has the same unique Microdermabrasion features, plus the benefit of Acupressure massagers and clinical strength Red and Blue LED lights, a system that stands out from the rest. The unique 3 in 1 anti-aging program of exfoliation, stimulation and rejuvenation is the ultimate facial experience.
---
Smart Peel Diamond Skin Exfoliation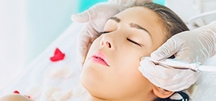 We have completely reconfigured and incorporated a new electronic circuit and vacuum pump into the latest diamond skin exfoliation units, giving a safe controllable exfoliation that leaves the skin feeling softer and smoother without the problem of crystals being left on the skin.
---
Smart Peel Oxygen Infusion + Red and Blue LED Phototherapy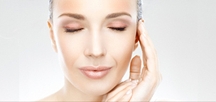 Smart Peel Oxygen infusion technology is a unique delivery system using advanced chemistry to promote new skin cell proliferation. A professional range of natural gels and activators will repair and restore the lost vitality to the epidermal layers. No matter what skin type or color a standalone treatment will brighten a dull complexion.
---
New Surg 532 Diode Laser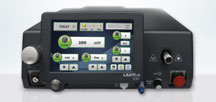 Compact and portable FDA Approved 532nm diode laser system for the safe and effective treatment of pigmented and vascular lesions on all skin types. This is a new advancement in lasers— compact, reliable, and no maintenance required. Portable and sleek design with mobile cart allows transport between rooms.
---
T-3000 Nano-Silver Dermal Heating with Vacuum Technology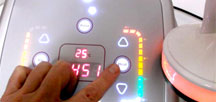 Skin rejuvenation through heat and vacuum therapy. Nano-silver plating represents the future of hyper-thermal dermal application. The NSP hand pice does not rely on tissue resistance to achieve hyper-thermal effects. Conductive heating. Variable heat settings up to 113 F. Pulsed and continuous vacuum. Three hand piece sizes.
---
ProFacial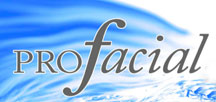 ProFacial aqueous microdermabrasion combines cleansing solutions with an exfoliating tip to gently remove dead skin cells and impurities from the skin. Provide your clients with cleansing, exfoliation and serum infusion all in one system. Diamond tips are provided when a more aggressive treatment is needed.